DNA Testing in Malaysia
Affordable, accurate, DIY sampling! EasyDNA Malaysia offers fast, affordable and accurate DNA testing services. Our DNA tests, available for both legal and peace of mind purposes, can be used in many situations from resolving family issues to assisting in legal matters. All tests are performed in an internationally accredited ISO17025 laboratory. We know that doing a DNA tests is not a straightforward choice and picking the right company will ensure your peace of mind. So why not choose EasyDNA Malaysia? Our DNA paternity test starts from only  RM1,580  for testing alleged father and child. There are NO EXTRA FEES and you get your result in just 7-8 working days with a 99.99% accuracy. Contact us today!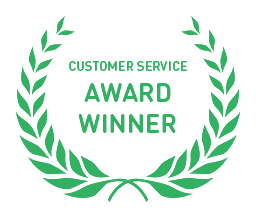 Why Choose Us
We offer fast, accurate and affordable DNA tests! All samples are tested at ISO 17025 accredited laboratories. Your results will be ready in just 7-8 days from the date your samples are received at our labs – we appreciate that quick results mean less stress and anxiety. Our tests are highly accurate, up to 99.999% for paternity tests. Once you complete the order, your easy-to-use home DIY DNA test kit will be sent out to the mailing address that you provide. You should receive it in just a few days or alternatively you can pick it up directly from our office. You can be rest assured that your privacy will be fully respected and that your test kit will be packaged discreetly.





Quality
Quality is in our DNA. We maintain the highest levels with every DNA test to provide you with a service that is faultless.
Accreditation
With the highest, globally recognised accreditations, you can be assured that we're operating to the highest standards in the industry.
Customer Care
We are a local DNA testing company with a team of experts ready to answer all your questions and guide you throughout the process.
How It Works
1
Order Test Kit
2
Send Samples
3
Receive Your Results
We are focused on innovation
Our Tests
Are you looking for specialist in Paternity testing for peace of mind and legal purposes? EasyDNA offers affordable DNA testing in Malaysia including a wide range of tests – DNA Profiles, Relationship tests, Health Screening/Genetic Predisposition tests, Forensic DNA and Ancestry DNA testing. EasyDNA paternity tests provide results that are up to 99.99% accurate in cases where the tested, alleged father is the biological father of the child. If he is not the father, he will be excluded with a 100% probability. Our relationship tests will help determine whether alleged relatives such as siblings, uncle/aunts, grandparents and their nephews, nieces or grandchildren are truly biological related.
Your DNA Samples
DIY DNA sample collection kits will be provided for our tests. Standard samples for most tests including paternity and relationship tests are oral swabs and samples can be very easily collected in the comfort of your home. Visit our collection guide for information about how to collect your samples from home using our DIY DNA test kit. Samples can be kept for quite some time if instructions given on sample collection are followed. We are also able to work on samples such as nail cuttings, hair, garments and toothbrushes using our forensic DNA testing service. Our state-of-the-art genetic identification systems are able to extract DNA on many other non-standard samples. The discreet DNA samples section has more information on other types of samples that can be used for testing.
Thank you easyDNA for all your assistance you made this experience so simple and it really is easy!. Your company's professionalism and discretion is second to none.
This for me was a very complicated process made very easy. Thankyou.
Everything was carried out to my satisfaction in a friendly efficient and professional manner
Service was wonderful and staff were very friendly and explained everything
Very happy with the service I received. Customer support is excellent and would absolutely recommend your services to others
The service and communication we received were very good. The process in what was a difficult time was made easier by the support and help we received
3/5 Sesame Ct, Slacks Creek, QLD, 4127
Level 28, AMP Tower 140 St, Georges Terrace Perth, WA 6000, Australia
Level 32, 101 Miller St, North Sydney, NSW 2060, Australia
Level 2, 710 Collins St, Docklands, VIC 3008, Australia
Rua Padre Armando Lira 1, 4705-672 Braga, Portugal
Fournier 2255, Ciudad de Buenos Aires, 1 Cuadra de Av La Plata y Chiclana, Zono Boedo (CP1437)
Parc de l'Alliance, Boulevard de France 9A 1420 Braine l'Alleaud, Belgium
Pça Dom José Gaspar, 134 - Cj 34, CEP: 01047-912, República São Paulo
100 King Street West Suite 5600, 56th floor, Toronto ON M5X 1C9, Canada
Kyceru Goma, North Kivu, DR Congo
Lonkava 466, Pardubice 5, 53009 Czech Republic
Level 5, Amphenol Business Centre, Thanet Way, Whitestable Kent CT5 3JF, United Kingdom
PL 021, 15110 Lahti, Finland
Plot No. DC-19, Ground Floor, Uttarayan Cooperative Housing Society, North 24 Parganas, Newtown, Kolkata, West Bengal, 700156, India
Level 12, Parkland Building, No 33, Park Street Colombo, 00200, Sri Lanka
Balubur No. 20, Balubur Town Square, 92-352 Bandungm Jawa Barat 40132, Indonesia
Kandoy House 2, Fairview Strand Dublin 3, Ireland
Via Antonio Salandra 18, 00187 Rome, Italy
KMA Plaza, Suite 207, Upperhill, Nairobi
Kaunas Lietuva
L18-05, PJW-HM Shah Tower 16A, Persiaran Barat 46050 Petaling Jaya Selangor D E, Malaysia
Calle 1 Col. Educatcion, CP 04400, Delegacion Coyoacan, Mexico D.F.
Plaza Level, 41 Shortland St, 1010 Auckland, Australia
Hope Medical Laboratory, 2 Omilani St, Ijeshatedo, Surulere, Lagos, Nigeria
Wegelands vie 2, 3117 Tønsberg, Norge
Rua Cândido de Sousa, R/C4710-503 Braga, Portugal
De Leon Bldg. Unit B, Batangas St, Mt. View, Balibago Angeles City, Pampanga, Philippines 2009
Republicii 27A Oradea, 410025 Judet Bihor, Romania
10 Anson Rd, 31-10 International Plaza, Singapore 079903
Wedgefield Office Park, 17 Muswell Rd, South Bryanston, Johannesburg
Gran Via de les Corts Catalanes 583, 5A PL. 08011 Barcelona, España
14 Rue do Rhône, 1204 Genf, Schweiz
161 Sukhumvit, Soi 101/1 Sukhumvit Rd, Bangchak, Prakanong, Bangkok 10260
Bugolobi Medical Centre, 134 Spring Rd, Kampala, Uganda
вул. Отто Шмiдта 2/6, Київ, 04107, Україна
9245 Laguna Springs Drive, Suite 200, Elk Grove, CA 95758, USA
110 Leopold Takawira St, Harare, Zimbabwe